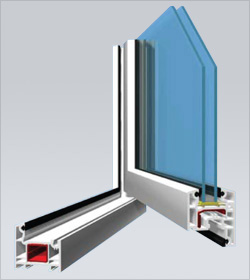 Widely used in residential properties like condominiums, bungalows or villas,school,hospitals and commercial settings like factories and business buildings. It's adherence to functional and performence requirements to international standards, and wide range of applications makes it an ideal choice in new construction, replacement and remodeling projects.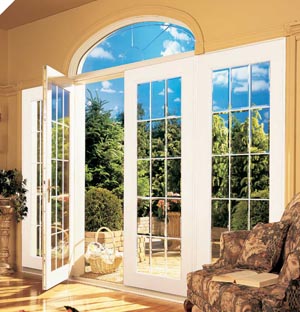 Inward Opening Casement Doors
Product Features
Main profile wall thichness of > 2.5mm is fully compliant to technical specification set forth in europeon standerd , EN 12608 - Class B.
Multiple chamber system design enhances heat and sound insulation properties.
Galvanized steel reinforcement of thickness > 2.0 mm imparts optimum stability to the door system.
It is capable of accommodating different glass thickness through the use of different sized glazing beads from the VEKA range
Color foil lamination and vacuum spray coating processes can be applied to the profile systems to satisfy the aesthetical needs for color co-ordinated windows in development.
Colors and Patterns
Dark Oak
Light Oak
White