Suitable for in residential developments e.g. commercial buildings, factories, schools, hospitals and hotels; Provides as alternative to conventional casement systems. The system's compliance to various performance specific criteria makes it an idea first choice in current construction market.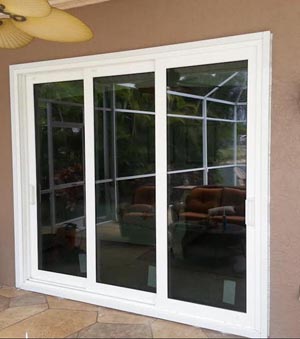 3 Track Sliding Doors - Inside View
Product Features
Main profile wall thickness of > 2.5mm is fully compliant to technical specification as set forth in European standard, EN 12608. - Class B
The multiple chamber system design enhances heat and sound insulation properties.
System is capable of accepting a wide variety of single or double glaze units by choosing different sized glazing bead from the VEKA range.
Profile section and thickness are designed to minimize wastage and reduce window cost.
Door Construction with up to 6 Sashes are possible, opening area 2/3 of the door.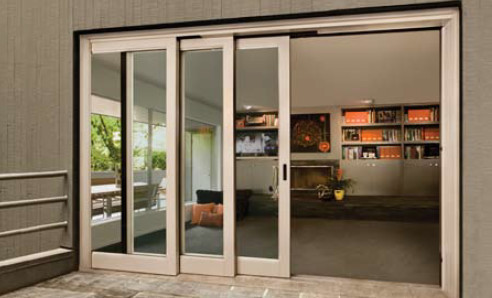 3 Track Sliding Doors - Outside View
Colors and Patterns
Dark Oak
Light Oak
White