It is widely used in top class building structures, such as bungalows or villas, luxurious or boutique hotels, premium quality condominiums and showrooms, This system is able to satisfy the most stringent requirement in terms of weather tightness, thermal and acoustic insulation thus providing the residents with the highest level of comfort and greatly enhances the inhabitant's living or working environment.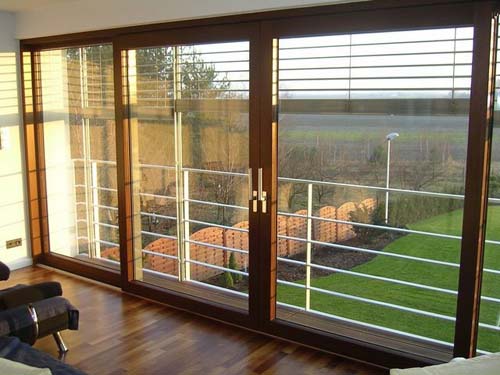 Lift and Slide Doors
Product Features
Main profile wall thickness of > 3 mm is fully complies with European standard, EN 12608. - Class A
The profile is dimensionally stable and offer optimum stability thanks to special generously designed wall thickness, internal webs and steel reinforcement. A maximum door size of 5000(W) x2600(H) can be built with this system.
Imported hardware tailored made for the lift and sliding door system allows for easy lifting of the door sash and a smooth sliding operation.
Hardware is equipped with reliable locking device that can be built with this system.
Unique four buffer seals further enhance weater tightness of this system.
By utilizing additional components to the hardware, lift and slide plus an additional tilt function for the sash is achievable.
*Optional recessed sash available
Colors and Patterns
Dark Oak
Light Oak
White
Demonstration Video